We all have that one person in our life that loves to exercise their mind whether it be reading a book, studying for a test or just playing a game of chess. SoUnique will happily accommodate them with these stunning study pieces!

View Our Vintage Teakwood Table and Wooden Desk 
This vintage desk provides perfect storage for your school/ office supplies. This desk will motivate you to work harder with its stunning stained wood and ample spaced cupboards that are begging to be filled. This wooden study table is ideal for a student.
     The amount of desk space, lined with a leather top, reduces cramming. This wooden desk doesn't take up much space, and yet provides one with sufficient storage in its drawers.
Take a Peak at Chess Set and Sheesham Chess Table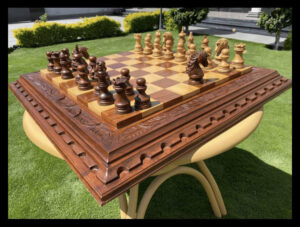 This stunning handcrafted set, is the ultimate birthday present for your little prodigies, or for simply enjoying the game yourself! The sheesham chess table is a rare piece, designed with mother of pearl inlay work. The intricate detailing speaks for itself.
Have a Look at the White and Wooden Bookshelf 
The dynamics of these bookshelves invite you to take your pick.  You could choose a post-modernist style with the floating shelves and sleek finish.
Its cream color allows it to blend in to a room as a complimentary piece.
Or, you could opt for a cozy dark stained bookshelf with a classical design and ample spaced bookshelves.
Check Out Our Industrial Lamp and Office Desk: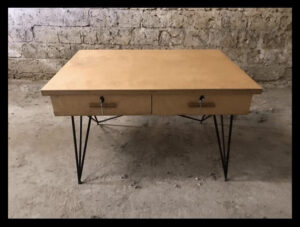 This industrial style lamp has a stunning structure that extends to your needs, quite literally. It has an adjustable scissor arm, useful for aiming the light to where you want it. Perfect for late night cram sessions.
The office desk created by furniture designer Changez Basir. This desk unlike others is minimalistic and modern with its raw wood table top wrought iron legs and built in drawers.