What is Chinoiserie? 
Its a style in art reflecting Chinese influence: elaborately decorated and intricately patterned. This particular style originated from Europe where the artisans imitated the colorful and complex design elements of China into pottery, fabric and furniture. While Europe quickly jumped at the playful and whimsical designs that came out of this influence and adopted it into their design aesthetics, the rest of the world wasn't far behind. Our country Pakistan is equally fascinated with Oriental patterns, landscapes and its rich colors.
Porcelain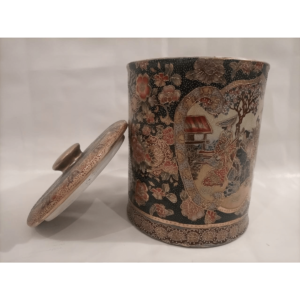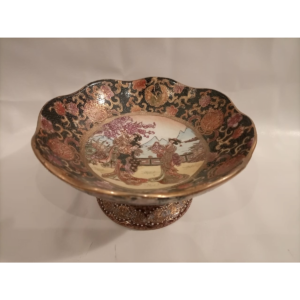 ---
Porcelain is often referred to as China as it was first seen as the material imported from China to Europe. Decorative items such as vases, platters, jar etc. with elaborate setting of figures and landscapes add color and playful elements in any room.
Our home decor collection has some lovely porcelain pieces.
We have our eyes on the Chinese Decorative Jar with Lid and Shallow Chinese Bowl.
Furniture
Multipurpose black lacquer Chinese Corner Display Cabinet to show your precious decorative items or place it in the dining room for that cherished dinner or glassware.
---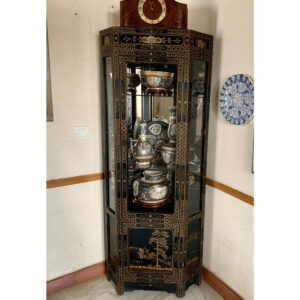 ---
Add a Vintage Chinese Cabinet as a console to your entrance for some feng shui element . This cabinet can store all the clutter that you may leave at the entryway and help clear up the space for some flow of chi.
Screen
Originally used to prevent draft in homes these black lacquered screens with hand painted landscapes and figurines are now used as room dividers and also add a touch of art to a space. Our Vintage Chinese Screen is a gorgeous piece and will add depth and Chinoiserie aesthetics to a home.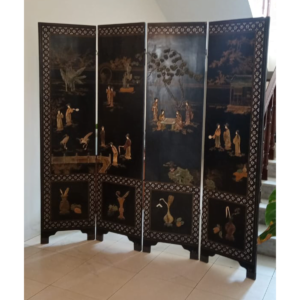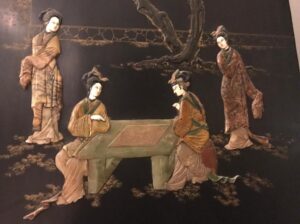 ---
A surprisingly rare addition to our Collectors category  is the Asian Screen Frame , a thing of beauty indeed. In teak wood with detailed Chinese carving also known as the 'Double Happiness Screen'. A fabric can be draped through it to use as a divider screen.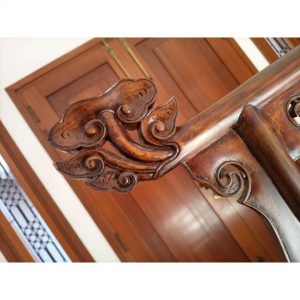 ---
Fabric
We are loving our collection of cotton canvas fabric in our New+Brands category for upholstering your outdoor furniture and this gorgeous Asian inspired design in black and white will do just the trick.